We are so excited to be participating in the Spring 2020 round of the One Room Challenge!
Have you heard of the One Room Challenge (ORC)? It's a biannual event, typically in April and October (moved to May this year due to the pandemic) that features 20 chosen Featured Designers who have six weeks to transform a space in need of some love!
What's really cool is that they allow you to register as a guest and participate in the challenge, as well. Better Homes and Gardens is the official sponsor of ORC and as a guest, you have the potential to be featured through different outlets and to work with brands!
The goal is to pick an unfinished space (whether you started and lost motivation or are updating an outdated room) and set weekly goals to finish it out.
Other Related Posts:
ORC Week 2 – DIY Farmhouse TV Console
ORC Week 3 – Tips for Choosing an Area Rug
ORC Week 4 – Farmhouse Window Coat Rack
ORC Week 5/6 – Living Room Decor
ORC Week 7 – Lighting
ORC Living Room Reveal
The Featured Designers share their progress every Wednesday while the Guest Designers share on Thursday.
Each Thursday for the next 6 weeks we will be sharing our progress here on the blog with you! Then you'll have the opportunity to check out other participants for ideas and inspiration!
CHECK OUT WEEK 1 PARTICIPANTS ON ORC
There are different categories you can choose to participate in depending on the room you've chosen. For this challenge, we will be finishing our living room!
One Room Challenge – Living Room
We moved into our home two years ago. Here's what the living room looked like before: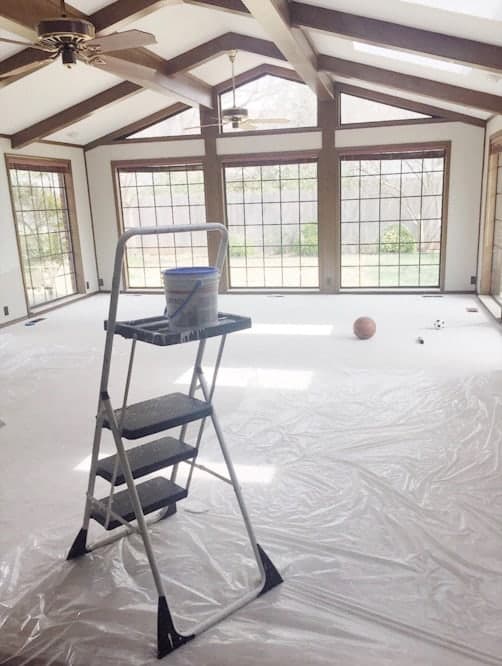 Last month we painted all of the trim and hung some curtains. Here's what the space currently looks like: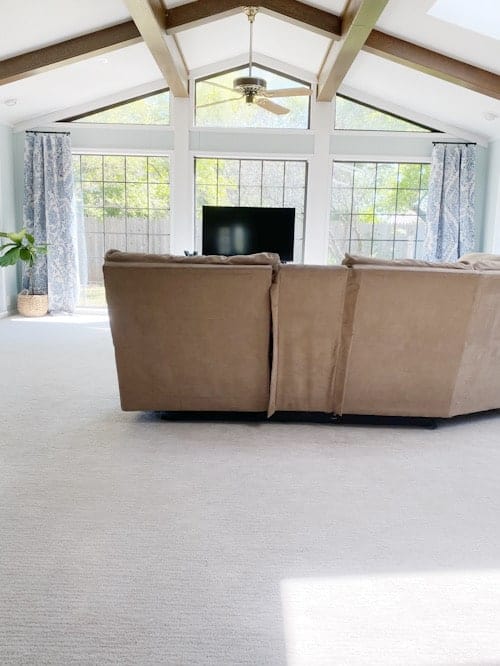 For this challenge I created a mood board of what we will be doing to finish out this space: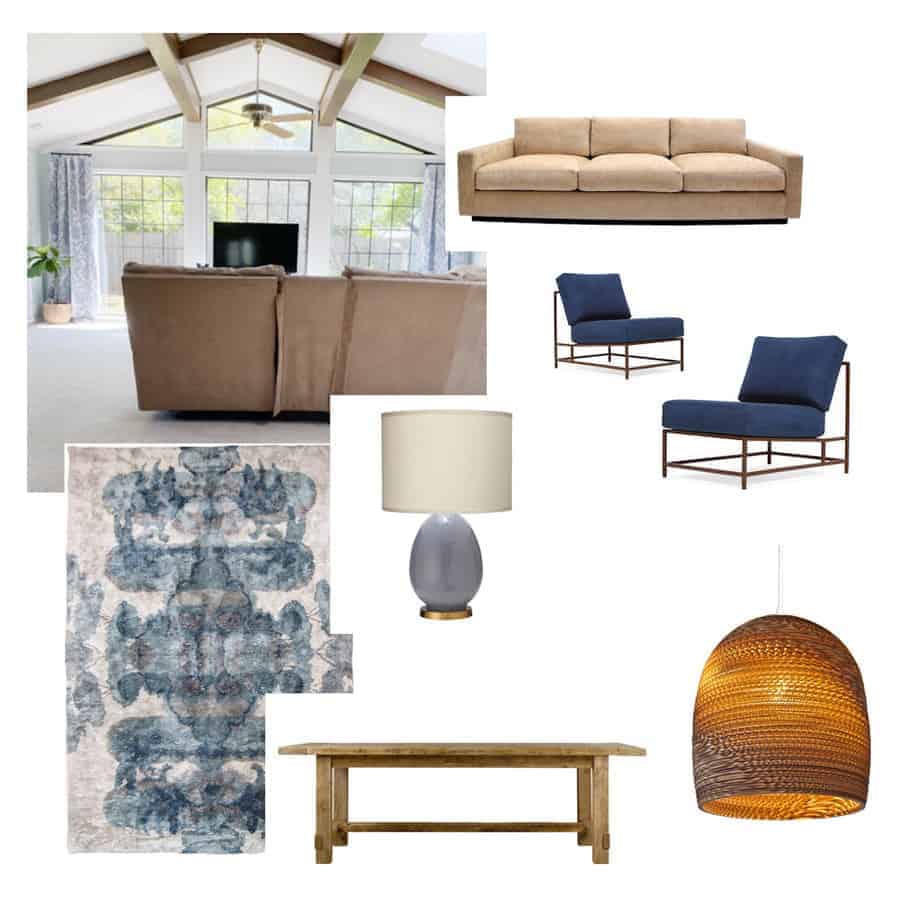 We plan to replace our old (and broken, lol) sectional, update the light fixtures, add a rug, and more. Plus we have some fun DIYs that we'll be sharing along the way!
We are so excited to get started! We hope (if you haven't already) you'll hit that subscribe button (you get a really cool freebie DIY book!) and follow along for the next six weeks as we transform our living room!
Have a fabulous weekend and we'll see you soon!
Pin for Later: